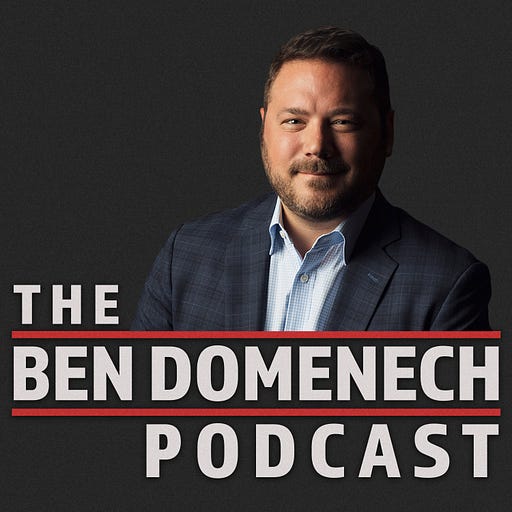 Feb 7, 2022 • 54M
Erich Schwartzel & China's Censorship Of The Film Industry
Each week Ben Domenech offers his perspective on the latest news of the day. With a new episode available each Monday, the program will follow the publisher and co-founder of The Federalist as he welcomes politicians, authors, musicians and journalists for engaging interviews that go beyond the day's headlines.
This week, Ben sits down with Hollywood Reporter for the Wall Street Journal, Erich Schwartzel to discuss his new book, Red Carpet: Hollywood, China, and the Global Battle for Cultural Supremacy.
Erich shares how China exerts its influence on Hollywood, and why it is so difficult for actors, writers, and producers to make content that is critical of the Chinese government. Erich details how some well-known movies have specifically made changes to not draw the ire of China.
Follow Ben on Twitter: @BDomenech
Learn more about your ad choices. Visit megaphone.fm/adchoices